SALIM Sekena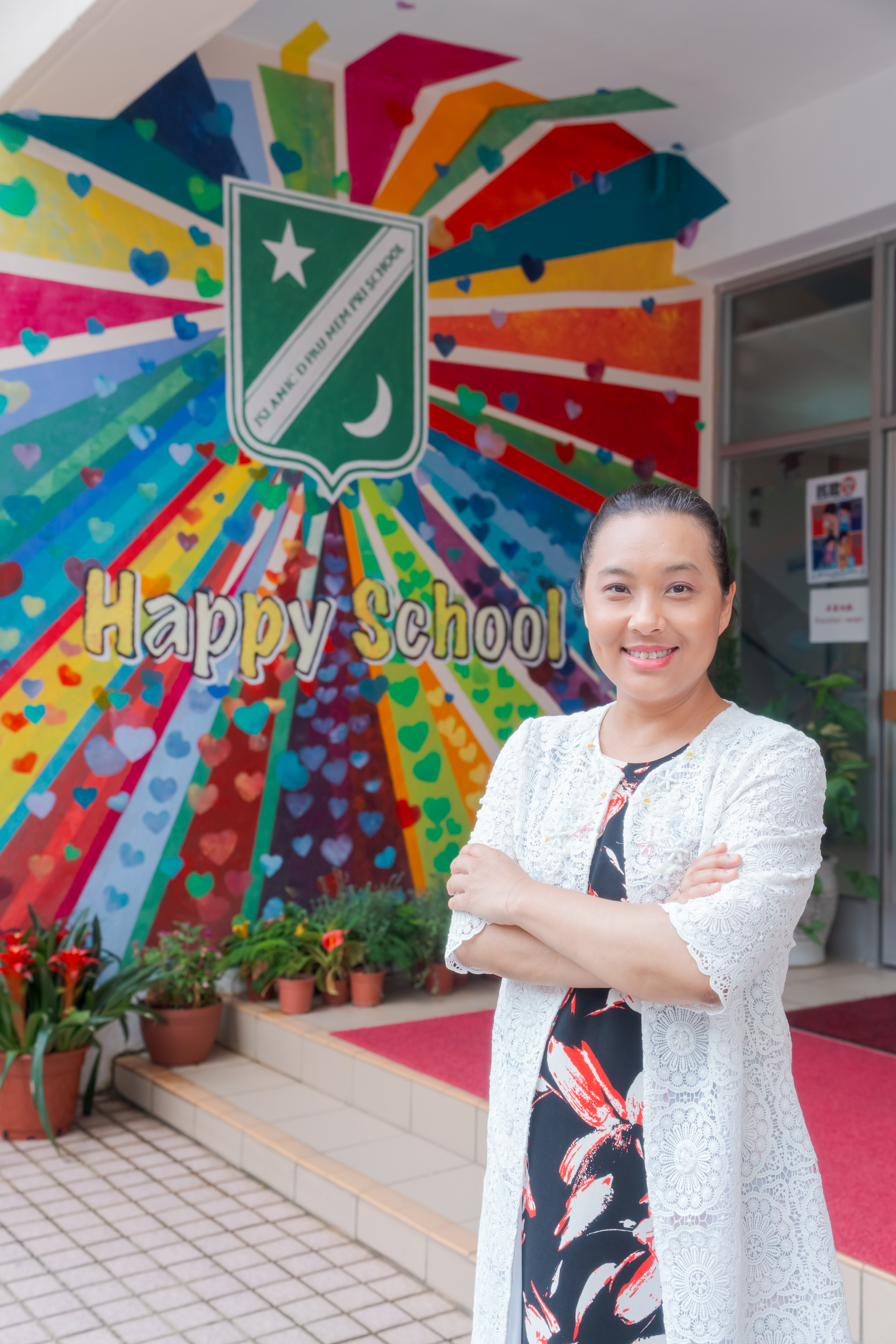 Dear IDPMPS Families,
Welcome back to school, SMART KIDS, PARENTS and COLLEAGUES!
I would like to welcome all NEW IDPMPS MEMBERS as well!
Although it's been a short summer break, I am proud to see that all smart kids are energetic and well-engaged in the classroom, playground or hall. I am grateful that our professional teachers are devising different plans and have started various programmes with the smart kids. It's fantastic to see that IDPMPS is filled with dynamics at the beginning of the new academic year.
IDPMPS emphasizes delivering positive values to actualize excellence in education. In this academic year, we will continue to nurture students with positive values of being grateful, optimistic, kind, diligent and law-abiding through various programmes.
IDPMPS has always been filled with joy and excitement with diverse sports, music, arts, languages, gardening, mathematics and STEM programmes. I look forward to seeing the Smart kids' happy exposure to their interests and talents through varied activities.
IDPMPS Parents' enthusiastic participation in programmes is the key to success in promoting a healthy school and a high level of learning. I look forward to the fruit day, parent-child exercise, and your volunteer assistance in programmes. In addition, since late August, the parent-school communication, welcoming messages and prompt responses have signified the harmony and joy of a new academic year of IDPMPS. I eagerly look forward to greeting students and parents at all times!
I express my sincere appreciation to our supportive staff, who have put effort into cleaning and sanitizing the school premises. In addition, our office staff have assisted with the administrative work to ensure a smooth commencement of the new school year.
In the aspect of the campus renovation, I am pleased that IDPMPS completed the maintenance and construction projects: the improvement of ventilation facilities, the installation of an LED Wall in the hall, the installations of book carts and a muti-functional stage in the playground. In addition, electronic boards in several special rooms and classrooms will soon be in place. In this regard, I am confident that our Smart Kids and all members will experience effective learning and teaching in a facilitative environment.
Together, all members are well committed to ensuring the year 2022-2023 will be filled with healthy growth and achievement for all IDPMPS Smart Kids.
Warmest Regards,
SALIM Sekena
Principal
Islamic Dharwood Pau Memorial Primary School